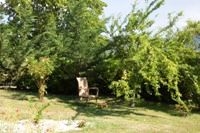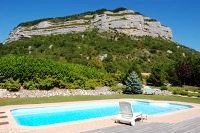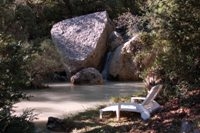 Aco Roman is in itself a place of relaxation and well-being at the heart of the nature of Haute Provence.
We remain on the field a mixture of landscaped areas and wild spaces in order each guest finds his place of relaxation: the pool next to your house, the hidden waterfall at the end of a narrow path, the terraces mountain views, the playground, the basins of the torrent at the bottom of the valley, old pastures returned to weeds.
Books (novels, essays etc ...), magazines (cultute, environment, sports) and strep cartoons are available in your cottage. And if you do not find what you need, we're happy to share our library.
Well be at fingertips! Relaxation massages traditional Chinese and Indian (Ayurvedic) close to home.