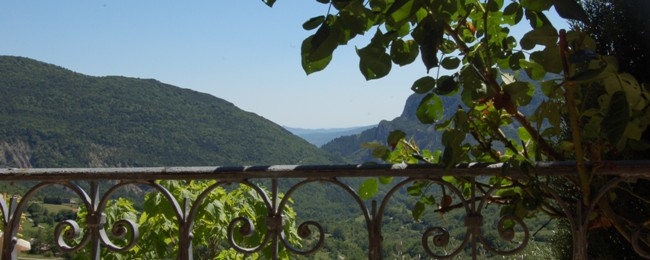 Enjoying an exceptional climate and a sky of incomparable purity, in the footsteps of Giono met unique geology, flora and fauna. This is the Haute Provence, this vibrant country in the southern light.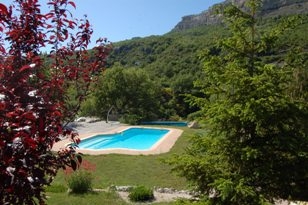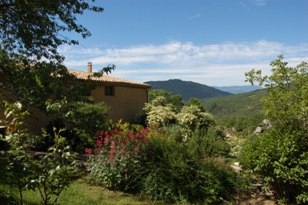 Our domain Aco Roman with three charming cottages , is located in the heart of a protected valley we fell in love at the first visit. That special place to 860m high, is made of wood, meadows and maquis through by a whitewater stream with waterfalls and natural pools. Peace and quiet at 11 km from Sisteron.
Our old Provençal farmhouse from 1820 overlooking the valley, embracing a vast landscape. Facing you, the the Baume mountain that overlooks Sisteron, the Lure mountain twin sister of Mont Ventoux, the cliffs of Aigues Champs and Gache.
We welcome you in three independent cottages we have baptized "Regain", "L'eau vive" and "Colline" in honor of Jean Giono, who so intensely describe this Provence with his pen.
With passion and enthusiasm, we will help you to discover this country that we have the chance to live.
A bčn lču ("See you soon" in Provencal language).
Muriel and Jean-Philippe (Country Guide)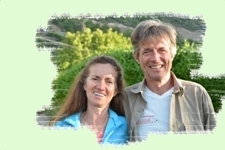 Click the picture to watch our interview